PARTNER
Accommodations nearby Pyeongchang Olympics
Information
236-27, Solbong-ro, Daegwallyeong-myeon, Pyeongchang-gun, Gangwon-do
010-4744-4467
Feature
5 min. to Olympic Stadium
Distance to Alpensia - 500m
Duplex modern house
Newly-built building
Nearby Attractions
DaeGwanRyeong Yangtte Ranch
Alpensia Resort/Ocean 700
YongPyeong Resort/Peak Island
Odaesan/Woljeongsa
Phoenix Park Resort/Bluecanyon
Gangneung Coastal Cluster
About
DaeGwanRyeong Modernvill is located just 5 min. away from Olympic Stadium
where 2018 Pyeongchang Olympic Opening and Closing ceremony will be held.
It takes about 20 min. to Gangneung Olympic venues.
Distance to venues of Alpensia is 500 m and to Yongpyong Resort is 2 km.
Modernville is built in 2016. Rooms are duplex and modern where you can enjoy clean and pleasant stay.
All rooms have hotel bedding and are based on double occupancy.
BBQ grill + Charcoal Package - 30,000KRW
1. You can use pickup service in advance during the Olympic Season. (Within 5km - 10,000KRW per 1 time)
2. The spa facility in the room can not be used for maintenance
3. You can use at a lower rate during Feb. 1 ~ Feb. 7 / Feb. 26 ~ Mar. 28.
STANDARD A
Maximum guests per room: 2 persons
Room Size & Type: 50 m2 -
Duplex / One
Bed Room / Kitchen / Living Room / Bathroom
STANDARD B
Maximum guests per room: 2 persons
Room Size & Type: 73 m2 - Duplex / One Room / Kitchen / Living Room / Bathroom
DELUXE
Maximum guests per room: 4 persons
Room Size & Type: 73 m2 - Duplex / Two Bed Room / Kitchen / Living Room / Two Bathroom
LCD TV / Air Conditioner
Refrigerator/ Microwave Oven
Fully-equipped Kitchen (Cooktop) / Electric rice-cooker
Toiletries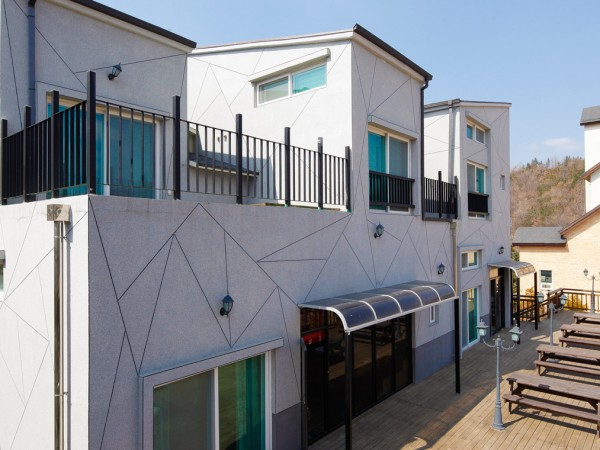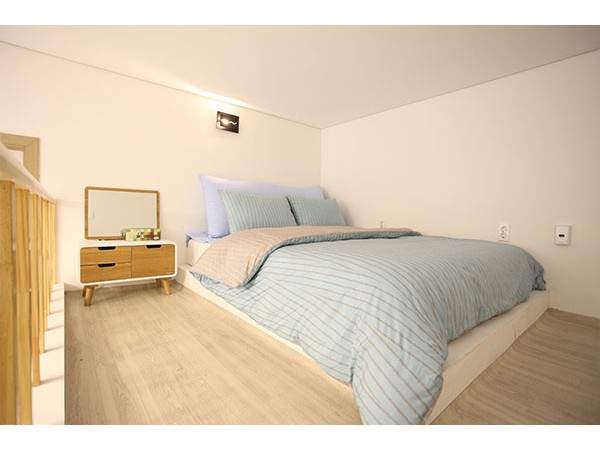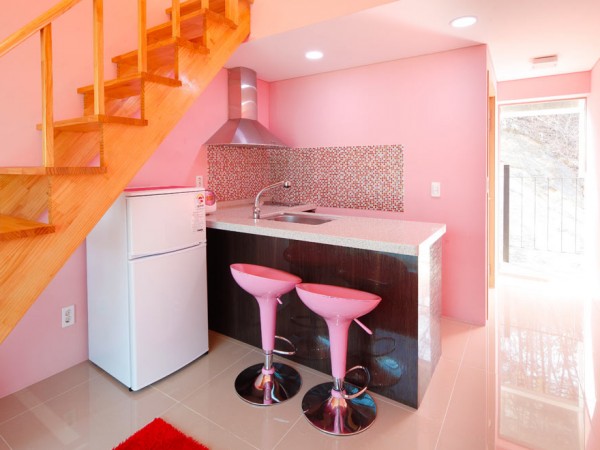 GOOBEEGOOBEE
TOP

PICK
Recommanded Partrers