PARTNER
Accommodations nearby Pyeongchang Olympics
Information
33, Heungjeonggyegok 4-gil, Bongpyeong-myeon, Pyeongchang-gun, Gangwon-do, Republic of Korea
033-333-3833
010-6515-3833
Feature
Renovation in 2017
2 min to Herbnara
Heungjeong Valley right in front of pension
Nearby Attractions
Alpensia Resort/Ocean 700
YongPyeong Resort/Peak Island
Pyeongchang Olympic Stadium
Herbnara
Phoenix Park Resort/Bluecanyon
Heungjeong Valley
About
HeungJeong Sketch is a place where you can feel comfortable in the nature of the beautiful Pyeongchang.
Clean and clear HeungJeong Valley flows in front of he pension and you can enjoy swimming and fishing in the summer.
There are many attractions nearby such as Phoenix Pyeongchang, the venues for Olympic Winter Games PyeongChang 2018. Herbnara, Railbike, Lee Hyo-Seok Cultural Center are places guests can visit.
Close to the veues of Olympic Winter Games PyeongChang 2018
Close to the Ski Resorts (including Phoenix Pyeonchang WelliHilli Resort)
Rooms:
STANDARD A

Maximun Guests per room: 2 persons
Room Size & Type: 42 m2 - One Bed Room / Kitchen / Bathroom
STANDARD B

Maximun Guests per room: 2 persons
Room Size & Type: 49 m2 - One Ondol Room / Kitchen / Bathroom
SUPERIOR
Maximun Guests per room: 4 persons
Room Size & Type: 59 m2 - Duplex One Bed Room / Kitchen / Living Room / Bathroom
FAMILY
Maximun Guests per room: 8 persons
Room Size & Type: 115 m2 - One Bed Room / Living Room / Kitchen / Bathroom
Room Amenities:
TV / Refrigerator / Microwave Oven / Coffee Pot
Fully-equipped Kitchen / Electric rice-cooker
Toiletries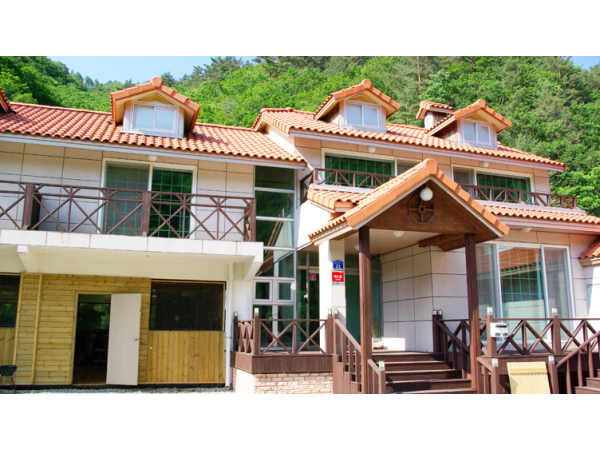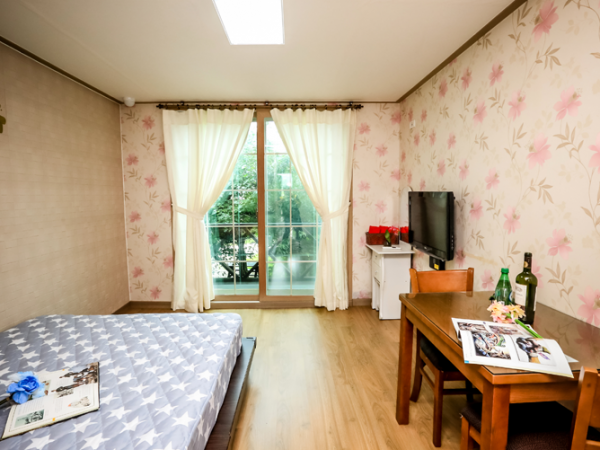 GOOBEEGOOBEE
TOP

PICK
Recommanded Partrers