PARTNER
Accommodations nearby Pyeongchang Olympics
Information
259-19, Daegwallyeongmaru-gil, Daegwallyeong-myeon, Pyeongchang-gun, Gangwon-do
010-7215-3543
Feature
Pyeongchang Winter Olympic Games Accommodation
Single-Family House Pension
5 min From PyeongChang Olympic Stadium
30 min from Jinbu Station (KTX)
Nearby Attractions
DaeGwanRyeong Yangtte Ranch
DaeGwanRyeong Samyang Ranch
Alpensia Resort/Ocean 700
YongPyeong Resort/Peak Island
Pyeongchang Olympic Stadium
DaeGwanRyeong Sky Ranch
About
Le Comte Bleu is a luxurious brand new single-family house located at altitude of 700.meters where you can enjoy beautiful natural scenery.
It takes approximately 30 minutes from Jinbu station, 3km away from PyeongChang Olympic Stadium and Golf club, Sheep ranch, Alpensia Sports Park are located nearby as well.
All 25 houses can be booked through our website (lecomte.kr), or on airbnb.
Rooms:
Type A
24 units, 125.4㎡, 6~8 guests
3 bedrooms, 2 bath, 1 kitchen
All beds are twin, cookable
Pick-up, Concierge, Breakfast and Shuttle to stadium available for a fee
For more information, visit our homepage linked below.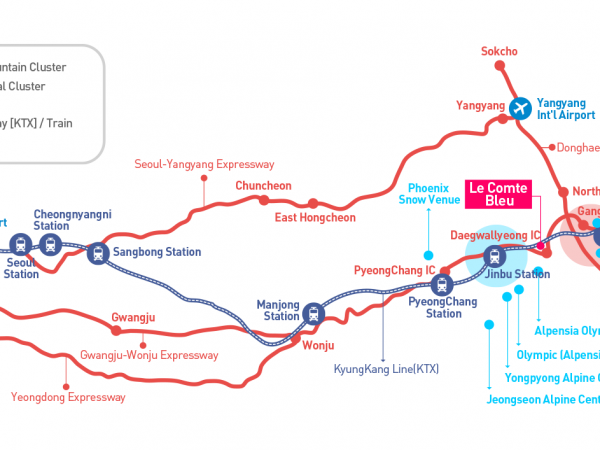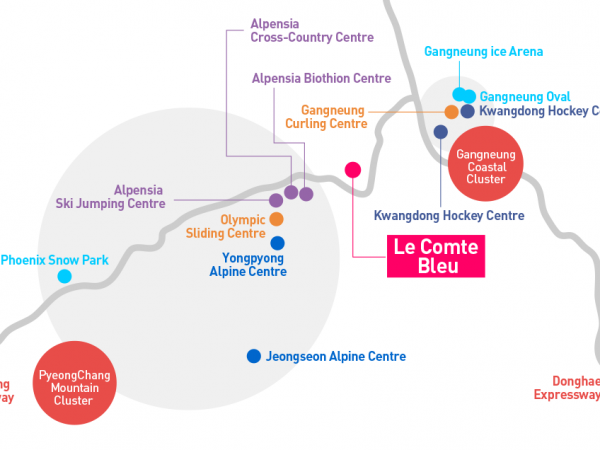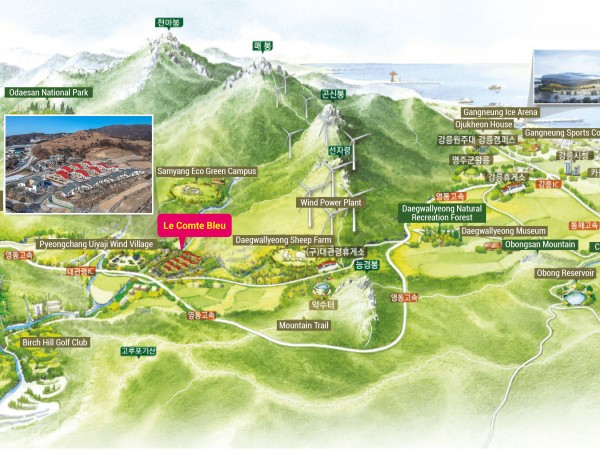 GOOBEEGOOBEE
TOP

PICK
Recommanded Partrers